FEBRUARY MONTHLY DRAM DROP
Welcome to the February Dram Drop!
This month we present two special release whiskies by Arran and Edradour. The Edradour is an amazing bottling that was initially distilled as a US exclusive. Matured in Bourbon casks for 5 years following a longer maturation in oloroso sherry casks and described as the old fashioned whisky describing how it used to be made. The result is a beautifully rounded, richly Sherried malt and a great inclusion in this months drop.
James MacTaggart has been Master Distiller at Arran for 10 years and we see now better way to celebrate his every success with a limited edition whisky! Created using first fill bourbon barrels, this fantastic whisky highlights the complexity and character of Arran's whiskies.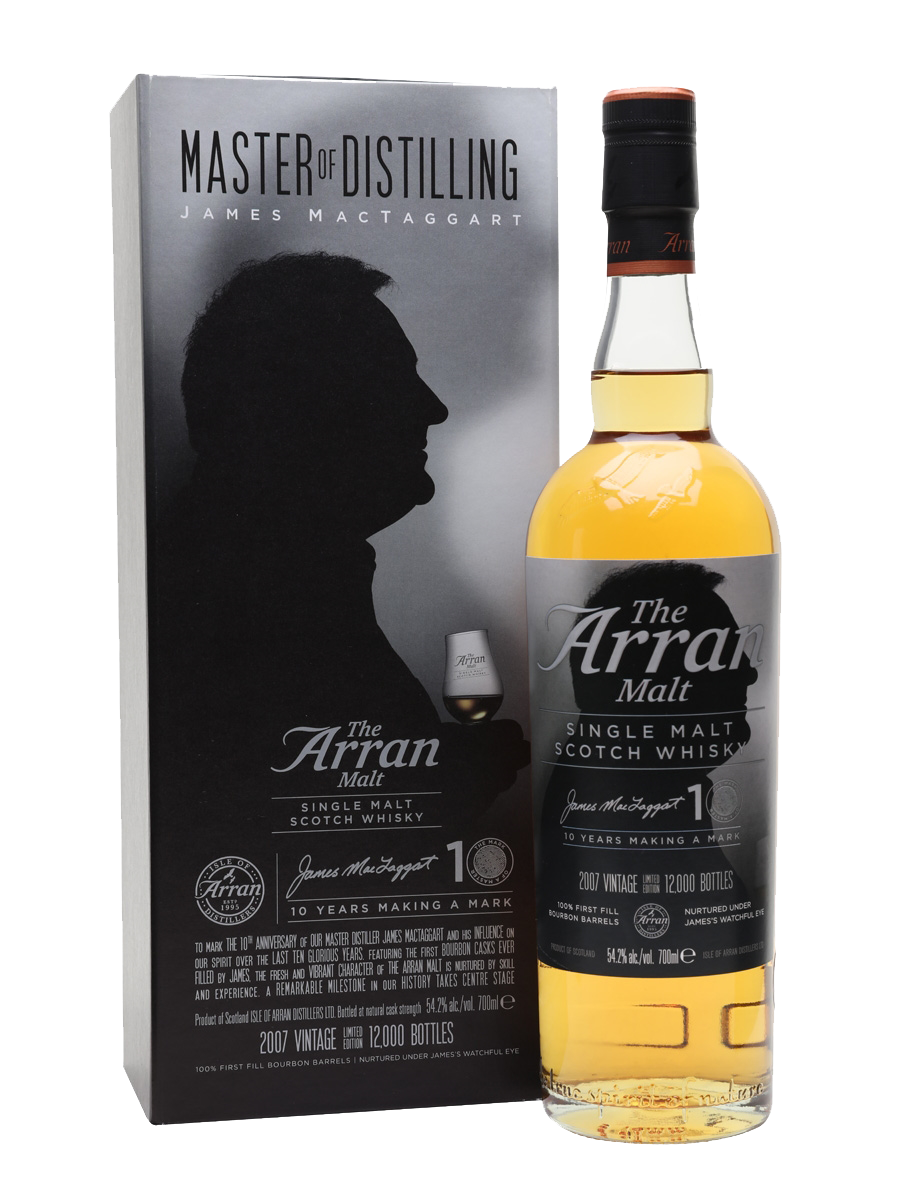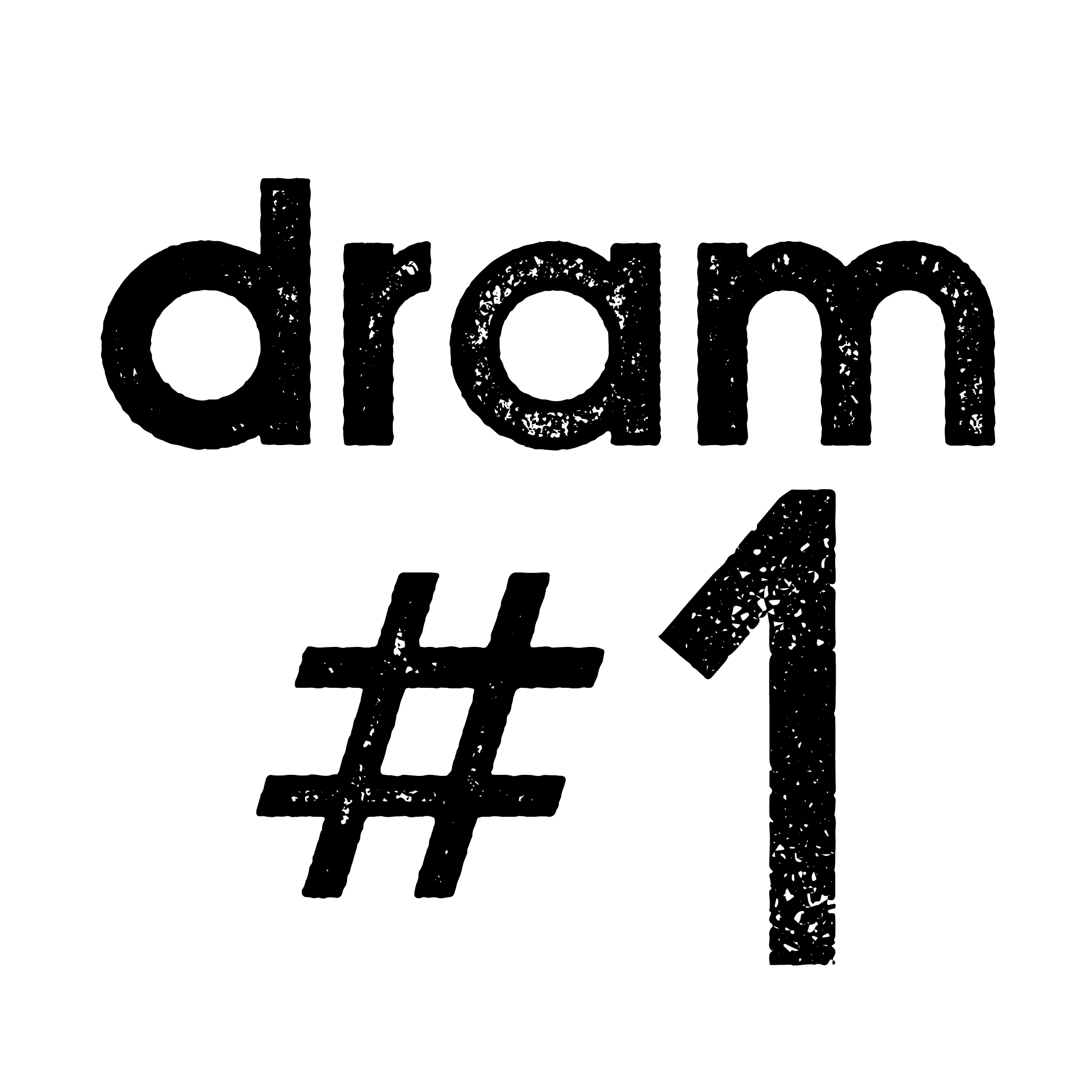 ARRAN DISTILLERY Isle of Arran, Scotland, Single Malt Scotch Whisky

Arran James MacTaggart 10th Anniversary Edition
#Islands #CaskStrength #D10Years #10Years #BourbonCask #RareWhisky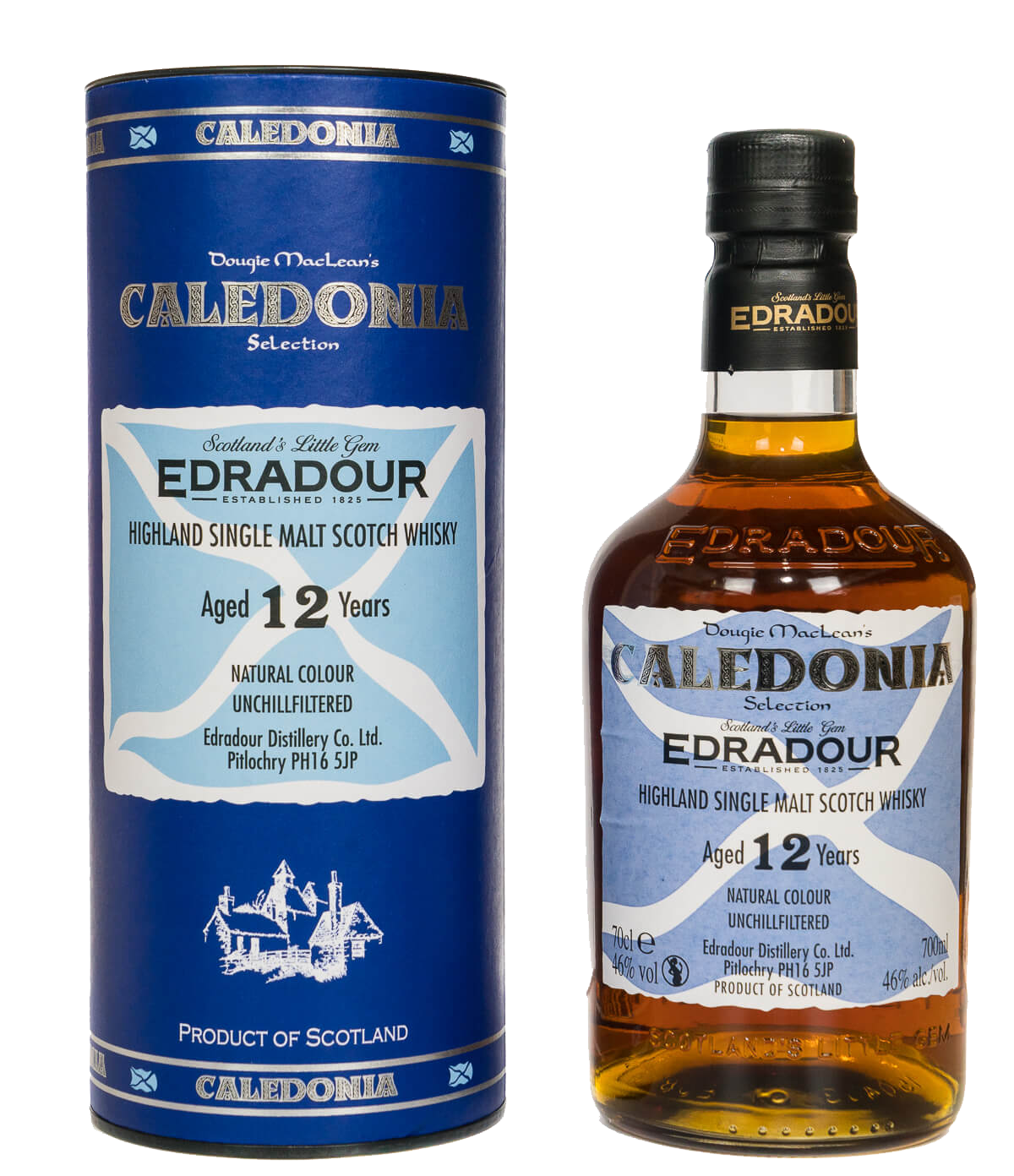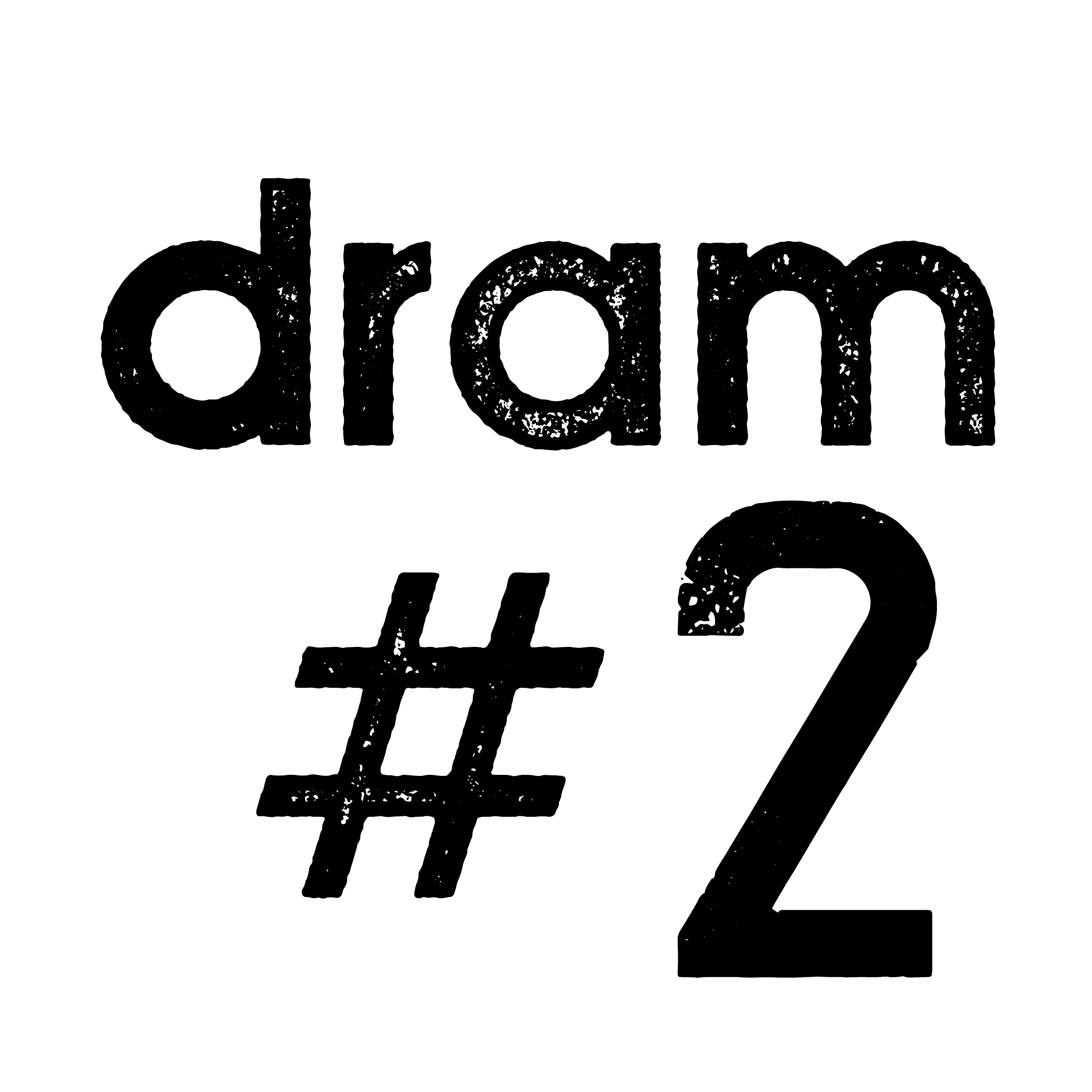 EDRADOUR DISTILLERY  Highlands, Scotland, Single Malt Scotch Whisky

Edradour Caledonia 12 Years old Highland Single Malt Scotch Whisky
#Aged12Years #BourbonCask #Edradour #Highland #Scotch #SherryCask
the details on this months dram drop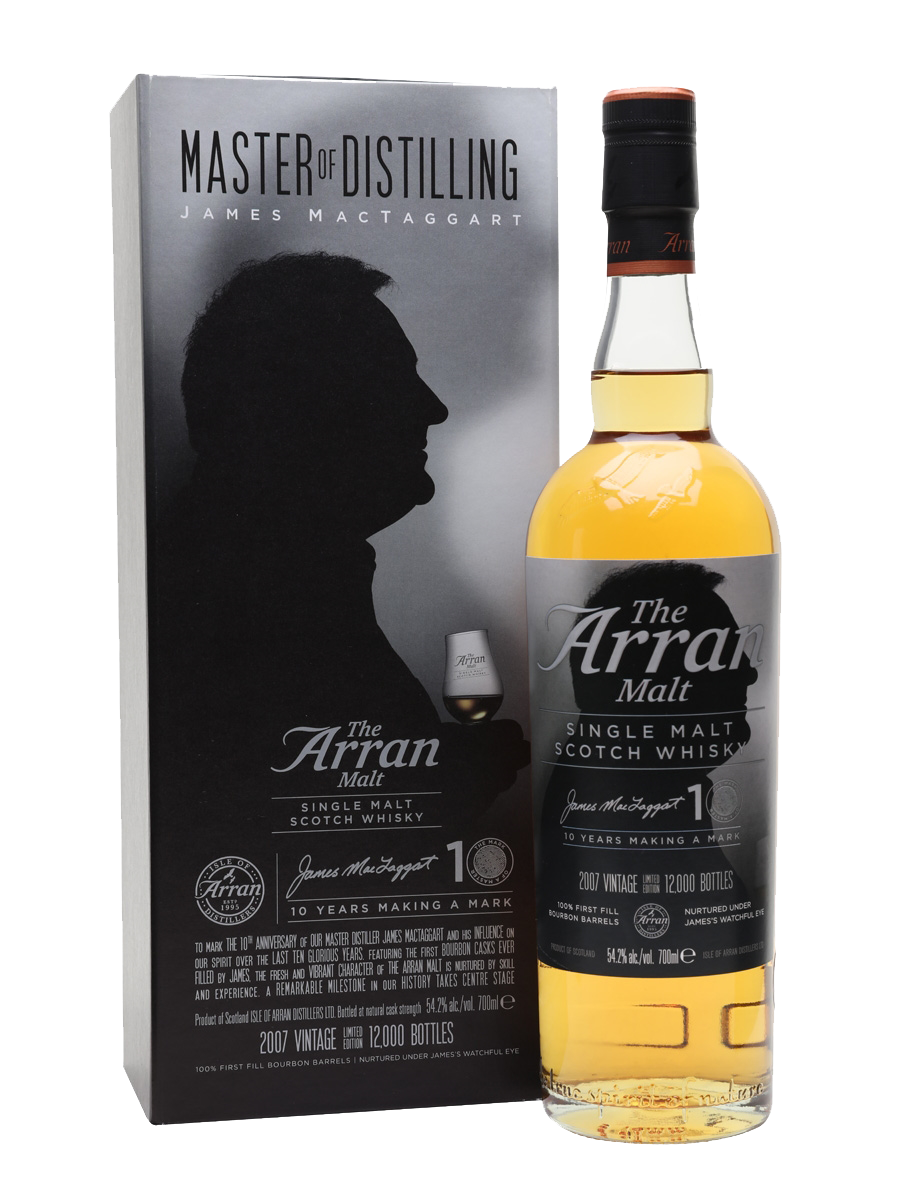 In 2017, Master Distiller James MacTaggart celebrates his 10th anniversary at the Isle of Arran Distillery.
This fresh and vibrant expression of The Arran Malt has been carefully created by James to mark this milestone in his career. A selection of first fill 10 year-old Bourbon Barrels from James's first months of production with Arran in 2007 form the much loved citrus fruit and sweet spice character of this dram. A memorable and classic expression of The Arran Malt.

The Anniversary Single Malt is drawn from 10 year old first fill bourbon barrels that were filled in 2007 during MacTaggart's first months at Arran


Fresh, vibrant buttery vanilla, citrus and spice. Barley and toasted cereals are immediate and reinforced by a firm fruitiness – lime peels, coconut shavings and peaches. There is an enveloping creaminess from rich warm vanilla custard alongside yogurt and rice pudding. Cask spice is already discernible, a hint of pepper and dash of salt. The addition of water enhances the buttery notes further, but takes the pronounced edges away from the sharper vanilla and fruit aromas.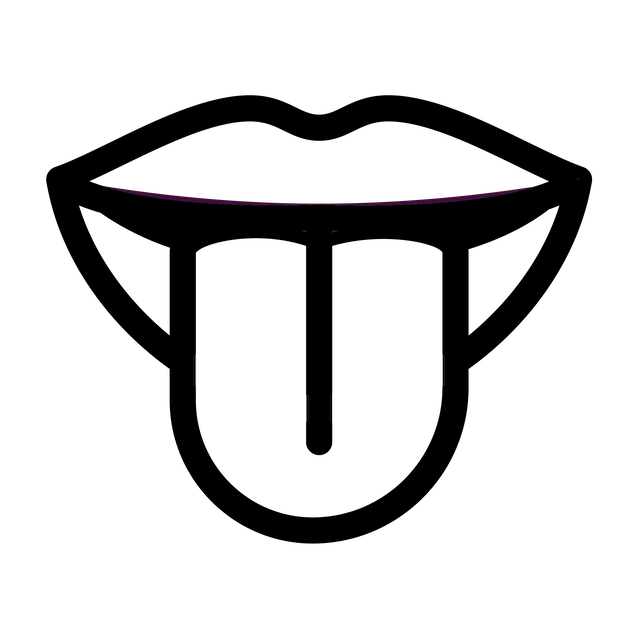 Barely up front and centre and supported ably by some rich biscuit notes, lemon meringue pie, honey and breakfast cereals. Fruitiness is still high on the agenda, but now a touch more tropical with melons and mangoes. The higher ABV helps deliver strong but sympathetic cask spicing with the salinity really dialled up a notch now. A dash of water further enhances the overall sweetness of the whisky and particularly emphasises citrus flavours.

Lingering rye-like herbaceous spice, with yellow plum for balancing sweetness.
Limited Edition Bottling
Bottled to mark the 10th Anniversary of Master Distiller James MacTaggart. Limited Edition of 12,000 Bottles Worldwide. Bottled at Natural Cask Strength 54.2%abv.
Unique release featuring a selection of first fill 10 year-old Bourbon Barrels. Non Chill Filtered & No artificial colouring.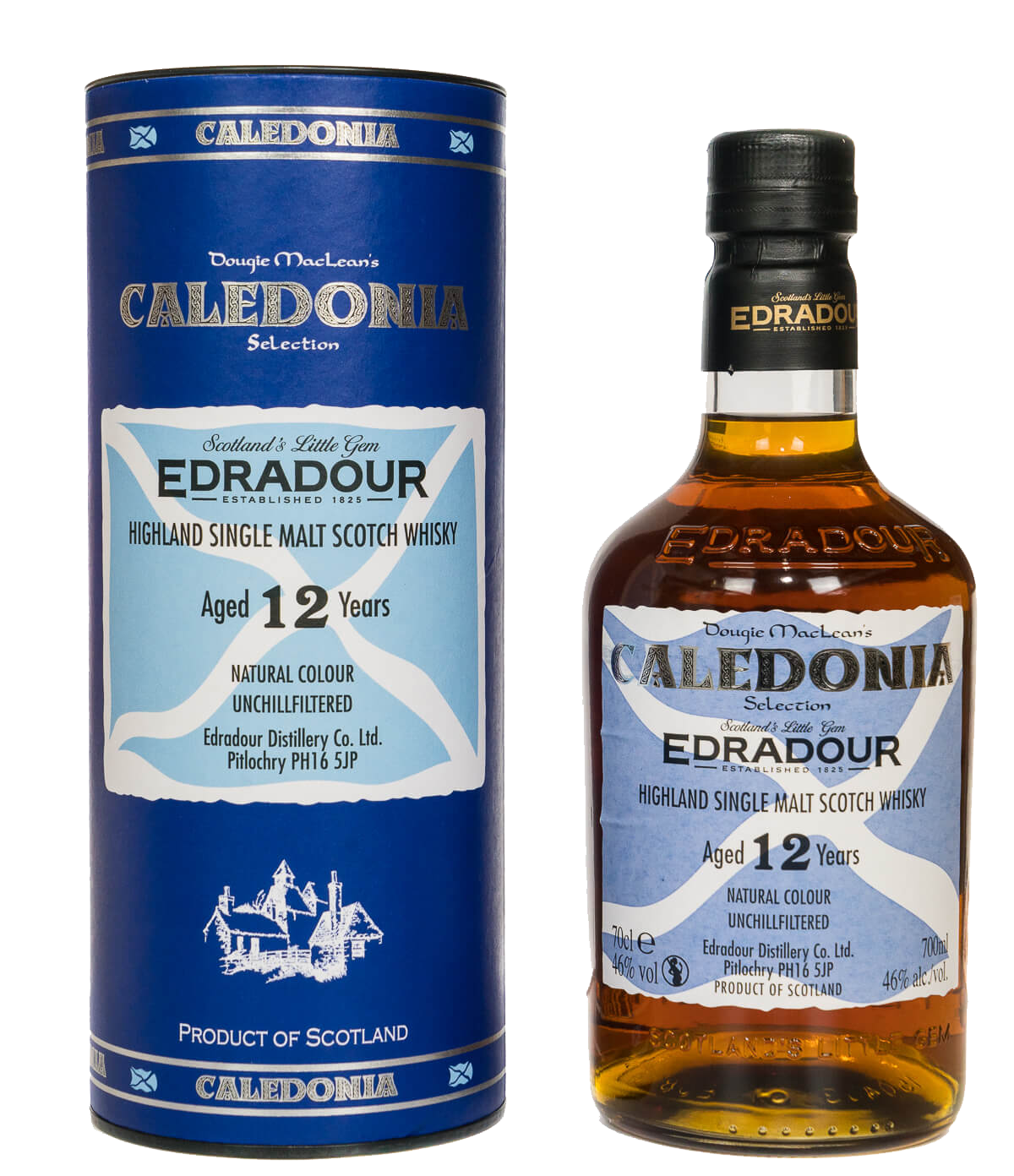 Caledonia Edradour is a special release, selected by songwriter Dougie Maclean and named after his famous song, Caledonia. The handmade single malt is a small batch bottling.
At a strength of 46% abv and unchillfiltered, Caledonia retains maximum flavour with great depth and body. Initial maturation in ex-bourbon casks followed by an Oloroso Finish of 4-5 years. An old fashioned whisky for those looking for how whisky used to be made.


Rich and creamy with honey sweetness. Fresh figs and dates, soft sherry, hints of oak. Manuka honey notes, polished leather and hints of tobacco. Dark chocolate and orange marmalade, toasted nuts.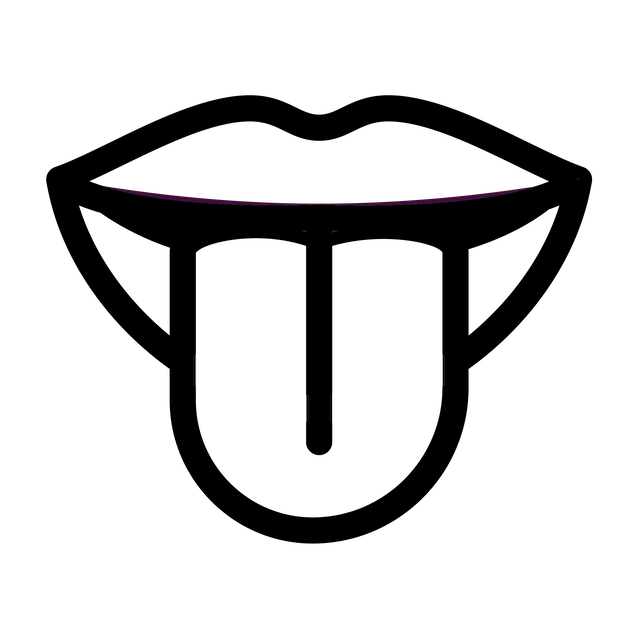 Mouth coating, rich and robust, stewed red berries, treacle toffee, splashes of sherry, caramel and toasted almonds. Freshly toasted bread and salted butter.

Coats the back palate, cocoa, think spiced hot chocolate with fairy floss.
Caledonia 1977
"I wrote Caledonia, in 1977 on a beach in Brittany, France, when I was genuinely homesick for Scotland. My life has always been based in Perthshire. For me, the location of Edradour, with its neat cluster of whitewashed buildings, traditional equipment and employment of ancient methods of making single malt whisky, combined with its state of the art bottling facility, typify Caledonia. So it is great to be joining forces with Andrew Symington and Edradour Distillery, to bring you this wonderfully rich and complex 12 year old single malt." Dougie Maclean